Even though writers are supported by a team of people at their publishing house, bringing a book into the world can sometimes feel a lonely business. There's usually one person hunched over her desk, one name on the cover and one person travelling to interviews and events.
We feel so fortunate to be able to share the experience. During the most intense periods of editing A Secret Sisterhood, we stayed in each other's homes for days on end, took walks together during our breaks, and cooked each other late-night bowls of pasta.
Now that our UK publication date is almost upon us, we're working in the same room once more. This time our advance copies are stacked on the desk beside us, our names side by side on the cover – alongside Margaret Atwood's, who generously wrote our foreword.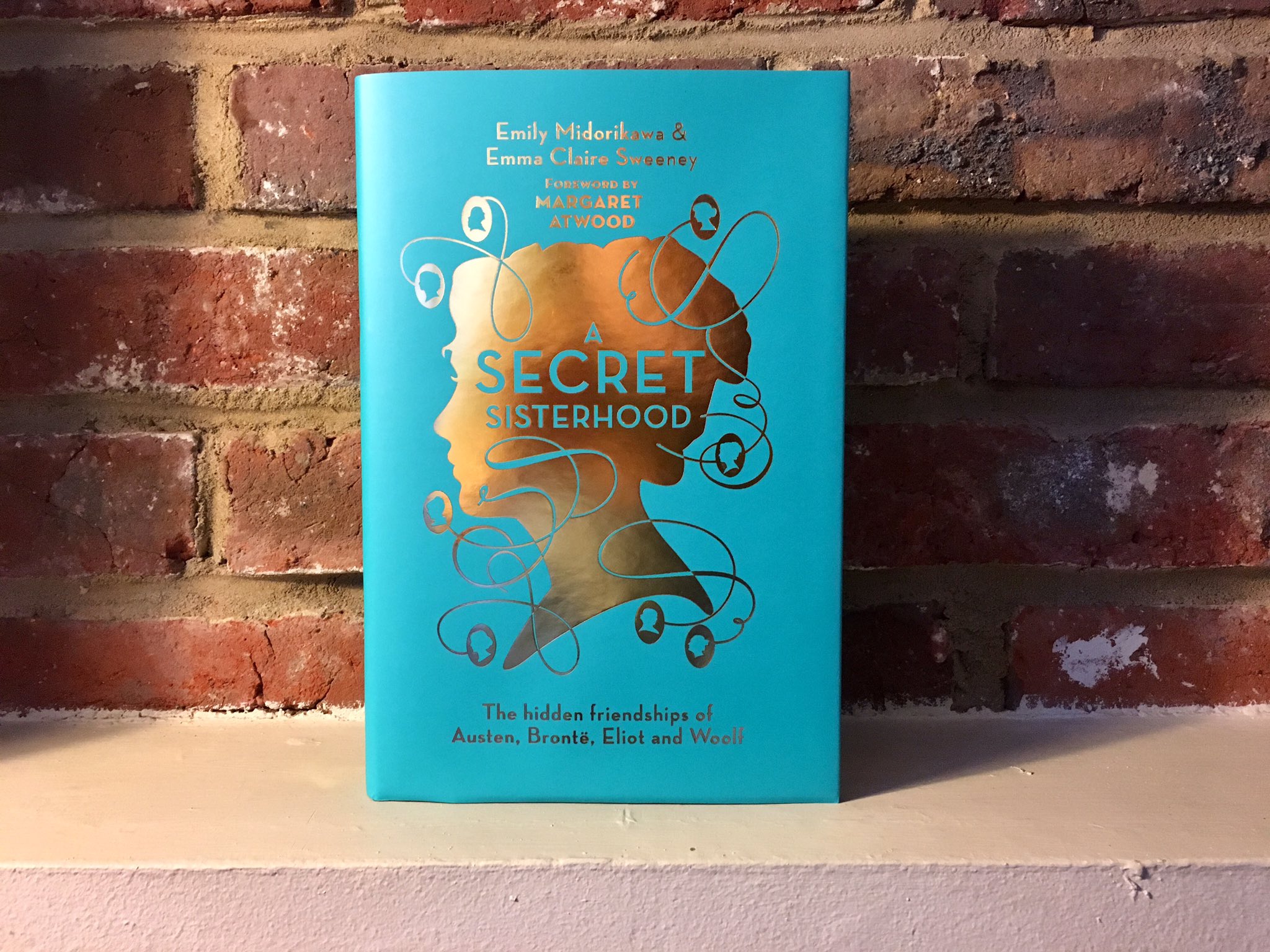 In keeping with the theme of A Secret Sisterhood, during our years of research and writing, a great many individuals and organisations have extended the hand of friendship to us – not least the readers of this blog. Your confidence from early on that this subject deserved to be explored in greater depth inspired us to write this book.
We're hoping to meet lots of you in person during the coming months at some of our events. We'll be interviewed by Michèle Roberts and Sarah LeFanu at Waterstones Gower Street; talking with Kate Mosse at the British Library; and delivering the keynote speech at the 46th Annual George Eliot Lecture. Details of these and other events can be found here, and we'll be adding to it regularly over the coming days and weeks.
Just to add:
The UK edition will be out on 1 June. The US edition, with a slightly different title (A Secret Sisterhood: The Literary Friendships of Jane Austen, Charlotte Brontë, George Eliot, and Virginia Woolf) will be out on 17 October. We'll say more about this nearer to the time, but both editions are available for pre-order now. The US edition is currently heavily discounted if you pre-order it here.